Zidgy Road Labs is a mobile app development company based in Toronto, Ontario, Canada. Created for the sole purpose of bringing our next generation hook up/meet planning app to the world, we formally incorporated in Spring 2018.
The idea for our app —currently known by the code name Project Zanadu— dates back to 2015. Zanadu represents deep thinking and extensive research into how an app can solve the major pain points of the current generation of hook up app offerings, without falling into the trap of simply cramming in more distracting bells and whistles. We wanted to move beyond the Tinder-style match-swipe that dominates the market and help people plan their rendezvous without all the Bullshit.
We intend to help cut out time-wasters by creating an app ecosystem that promotes decent behaviour and respect for other people and their time. If you've had enough of pop-up-filled apps full of flakes more interested in endless chat than in giving you their phone number and actually meeting in the real world, then read on, join our mailing list and get ready for a new, better way of connecting.
The Zidgy Road Labs Team.
About The Survey:
We know you've been there. Guys who don't match their pics, Girls who aren't serious and only want to talk dirty. The same questions over and over. 20 minutes in before you realise that neither of you can host— EVER. We get you; these are the problems Zanadu is going to solve. Check back here weekly for updates and keep an eye on this space in the build up to our launch for Pride 2019.
And, if you've got the time… TAKE OUR SURVEY to help us get our app to market sooner and join our mailing list to keep up to date on the project.
TIRED OF THE CURRENT GENERATION OF HOOK UP APP OFFERINGS?
Join Our Mailing List And Get Ready For a New, Better Way Of Connecting. Also, to help bring our app into the world a little quicker, please take a few minutes to help us out by taking our survey.
OUR LATEST BLOG
Showing Our Colours For Pride. It's officially 10 days until the parade so in Honour of Toronto Pride 2018 we've […]
Survey Question 13; "How Often Are You Successful At Setting Up A Meet When You're Actively Looking?" Drumroll please… 80% […]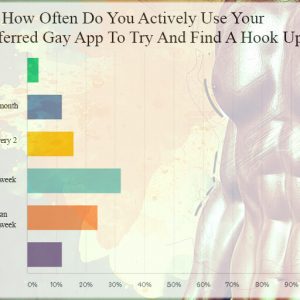 Check out the graph for question 12 of our survey; "How Often Do You Use Your Preferred Gay App To […]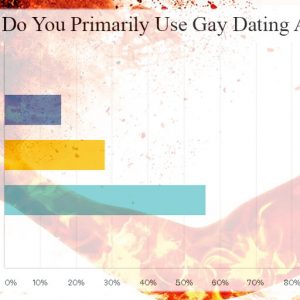 Check out the graph for question 8 of our survey; "What Do You Primarily Use Gay Dating Apps For?" Nearly […]